Update - December 4, 2013:
Kelly's Little Angels Daycare is moving!
Starting Jan 6, 2014, Kelly will be providing care in the Damonte Ranch & Double Diamond areas of South Reno!
Limited openings available, and they are going fast!
Contact Kelly today to schedule an interview and reserve your child's spot!
Welcome to Kelly's Little Angels Daycare!
— serving parents and their children in the Damonte Ranch & Double Diamond areas of South Reno, NV. Licensed since 2007.
Is your home daycare provider licensed?
Kelly's Washoe County Department of Social Services License #3107
Kelly's Philosophy
"I believe my job as a child care provider is to provide a safe, loving, and enjoyable environment that your child will look forward to attending. As a parent, this environment will provide you with peace of mind knowing that your child is safe and happy."
Parent Testimonials
"[...] has really liked attending your day care and my wife and we thank you for the great care you have shown towards her. In the future, when we feel our other daughter [...] is ready, would like the opportunity to place her with you as well."
— David
"Kelly, we just want you to know how thankful we are to have found you [...] you have been so wonderful to us and incredibly flexible with us!"
— Justin & Lindsey
Excellent references available upon request. Contact Kelly to learn more.
Peace of Mind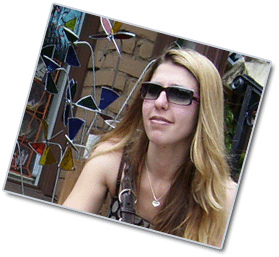 Kelly's Little Angels Daycare is a fully licensed home daycare center providing licensed care for children, ages 0 - 18 yrs. Kelly offers both full, part time, and before/after school care. Kelly has been providing care for children in her home for over 3 years, all while caring for her own three children: Bailey, Jayden, and Kyla.
Kelly:
is CPR certified
is trained in communicable diseases
is trained in first aid
has taken courses in child abuse and neglect
carries all state required insurance
and truly loves to care for children!
Hours of Operation
6:30 AM to 5:30 PM, Monday through Friday.
Activities/Curriculum
Daily activities include children's movies, music, story time, games, and preschool curriculums. Other activites include playtime in a large fenced yard with grass, numerous ride-on toys, a playset, and periodic walks to the nearby park. All outdoor activities are weather permitting.
Illness Policy
When a child is sick the best place for him or her is, of course, at home. Understandably, this is sometimes difficult because of your professional/personal obligations. Kelly is deeply concerned about the health and safety of all the children in her care. Knowing how easily illnesses spread, children need to be kept home or seen by a physician if any of the following symptoms appear:
severe diarrhea
vomiting
fever over 101 degrees
severe cough
strep throat
exposed staph infection
pink eye
head lice
If your child experiences any of these illnesses during the day, you will be notified as soon as possible. Your child must be picked up within one hour of receiving the call.
Meals/Snacks
Lunch and two snacks are provided daily. If your child requires a special diet, arrangements must be made in advance. You may need to provide snacks and lunches for your child if special needs are required.
Affiliations
Kelly is also a member of The Children's Cabinet and the Northern Nevada Child Care Association, helping to ensure every child and family has the services and resources to meet fundamental development, care, and learning needs.
The Childcare Subsidy Assistance program assists working families or parents in job training to pay for the cost of their child care. Assistance is also available to pay for child care for children at risk of child abuse or neglect.
---
Kelly looks forward to helping your children grow and develop in an environment that will foster bright minds that will perform the miracles of tomorrow.
Interested? View Kelly's openings, or schedule an interview.